Have you noticed that things here at Cantaloupe Corner are looking fresh and new? We have a new Logo, new blog, and new designs!!! I want to tell you all about it but I have a more important mission for today. The new stuff will have to wait, just a little teensy bit longer.
I was telling you before how Whippy Cake's Becki is earning money to make a trip to Africa with an organization called Heart for Africa.
Well, I have some EPIC EXCITING news! Cantaloupe Corner is teaming up with Whippy Cake! oh YEAH!
I have designed some sweet-as-a-cupcake women's shirts for Becki and all of the proceeds from these shirts go directly to Heart for Africa!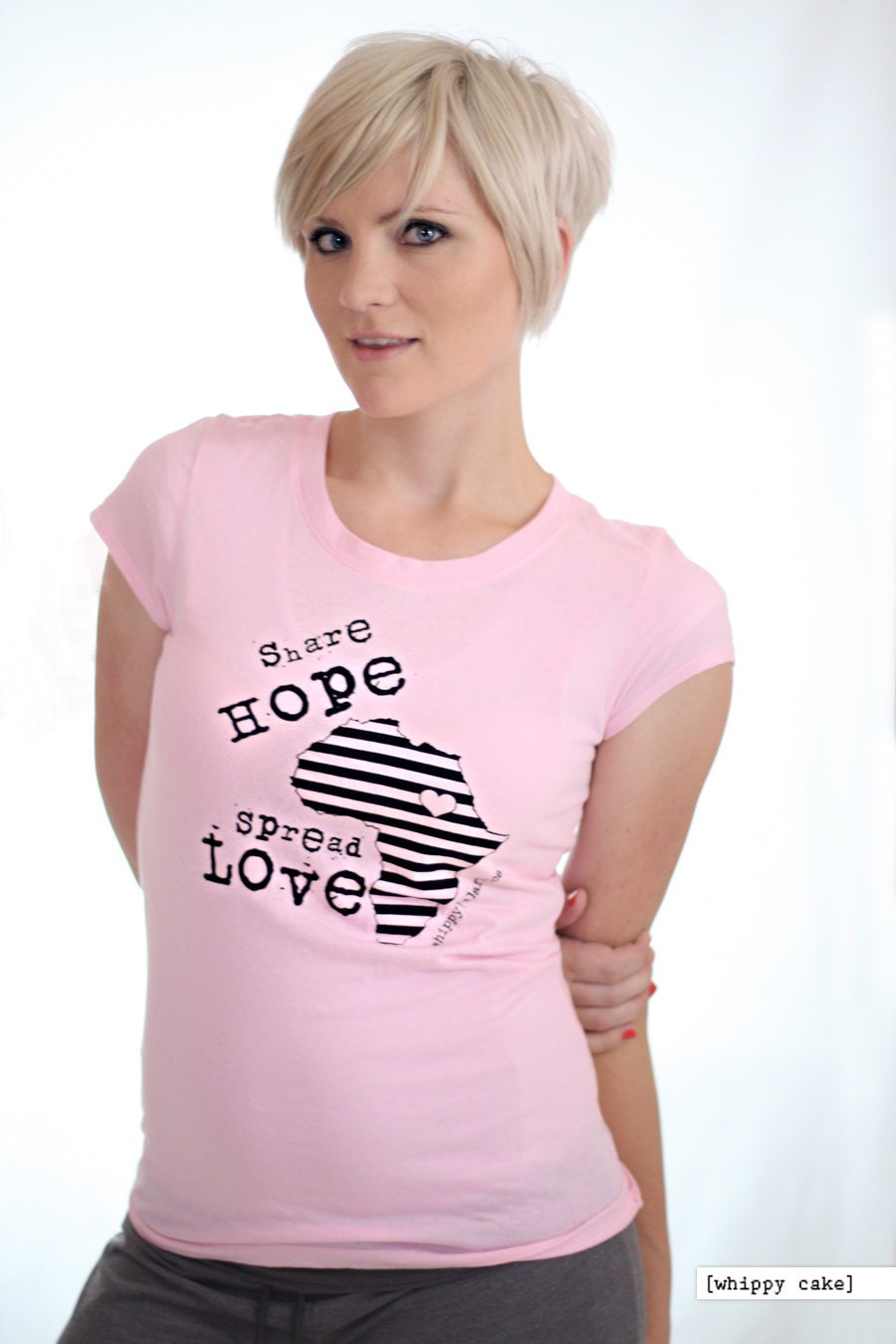 The design features Africa with the signature Whippy Cake stripes and a heart where Swaziland is, (that's where she will be going to help) and the inspirational words: Share Hope, Spread Love.
Heart for Africa is doing just that, sharing hope and spreading love to those sweet little children. Watch the videos, look into those eyes of those tiny children that have known more struggles in their short lives that we may ever know. If you can't go to Africa yourself to help out those sweet little ones, help Becki get there to spread our love to them and to share hope for a brighter future.
Becki also has some exquisite Whippy Cake appliques, head wraps, earrings, and she is always adding new fashionable items to her Etsy shop. And all of the proceeds go to Heart for Africa! Help her out. Make this dream of hers come true so that she can share hope with those sweet kids!
Get clicking!